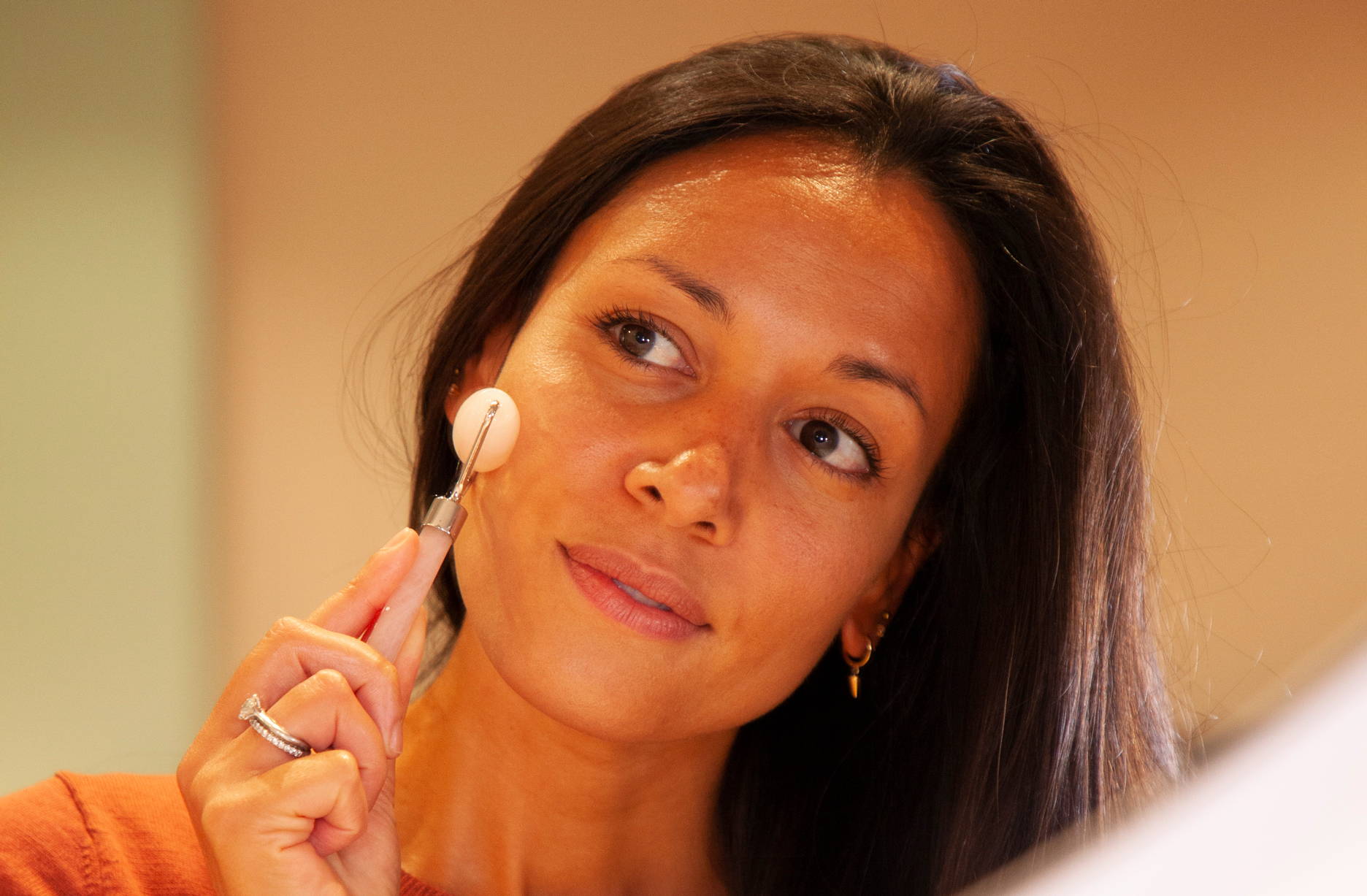 Hands up, who loves a facial? All that pampering and indulgence, and don't forget the post-facial glow. It's sheer bliss.
Recreating some of that luxury at home with a daily facial massage is a great way to improve your skin's condition and allow your skincare to work harder, for even better results.
Did you know that there are over 40 muscles in your face? They act a bit like scaffolding beneath the surface to support your skin, keeping it toned and smooth.
A good facial massage helps to lift and condition these muscles, while also draining away toxins, freeing blockages, improving circulation, reducing puffiness and releasing tension. The result? A beautifully radiant, smooth complexion.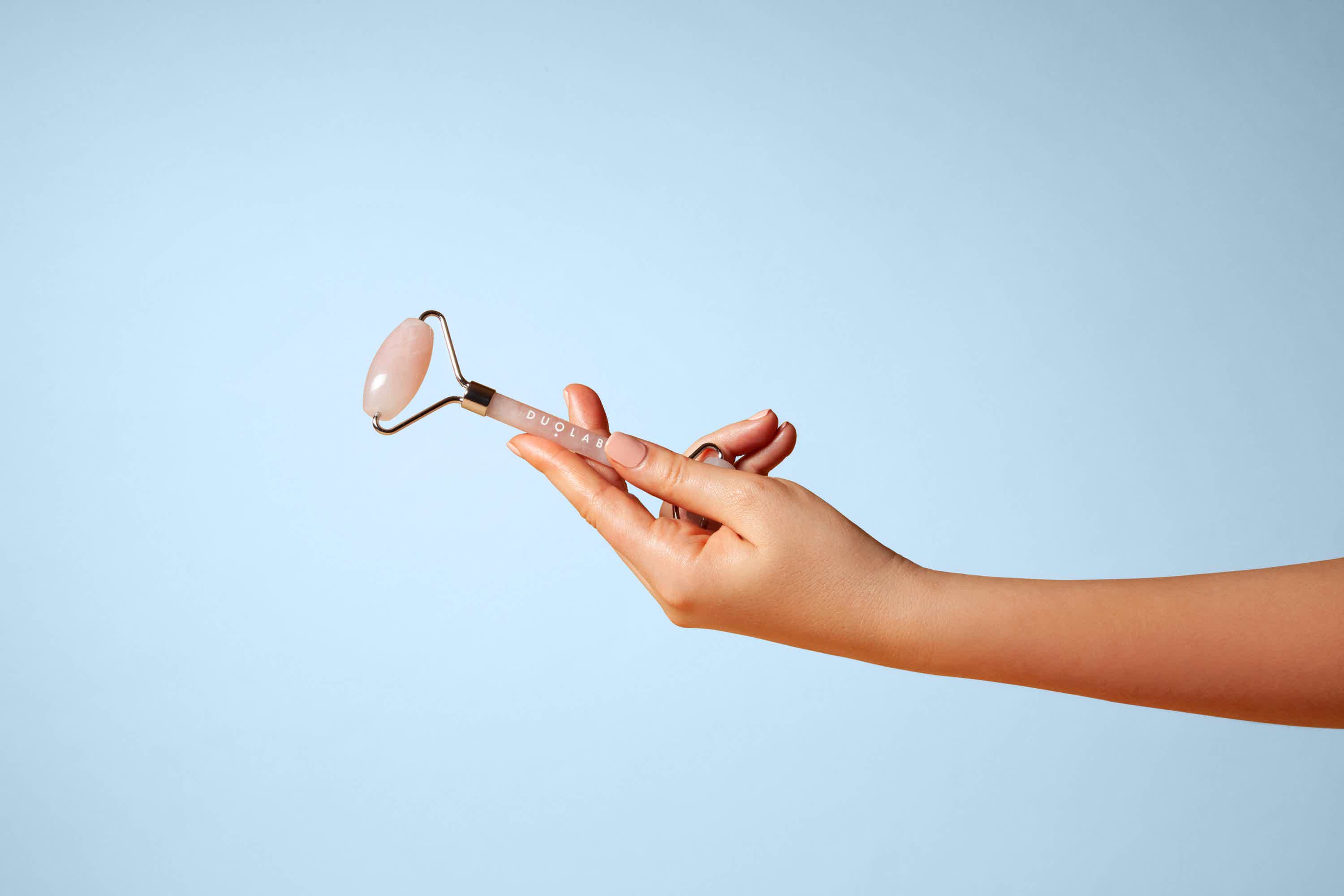 We love to use a quartz roller for our facial massages. They are particularly effective at reducing puffiness around the eye area when kept cool in the fridge.
Here are our top tips for a beauty-boosting facial massage:
1. It's best to use your roller on clean skin, before applying any skincare products. If you are planning your massage in the evening, you can use a little face oil to help the roller move over your skin more easily but only use a small amount.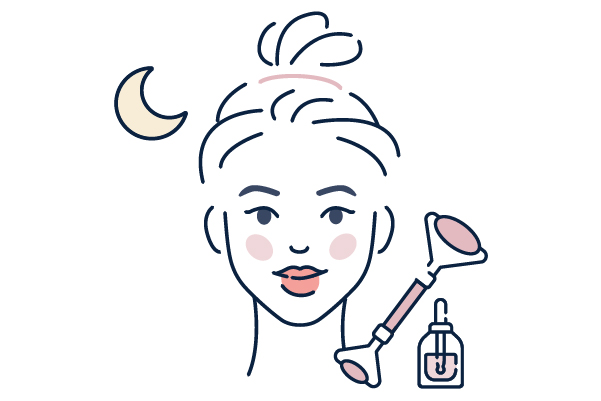 2. Roll the roller over the skin in back and forth motions, up and down and out to the side of your face and around your facial contours. For an extra lifting action, apply slightly more pressure to your upward rolling action, this will help lift the muscles.
3. For a full-face massage, take the bridge of your nose as a central point and roll away from that in all directions. Imagine that you are very gently rolling all the toxin build up outwards and downwards, away from your face. Roll outwards along your jaw and down the channel that runs down.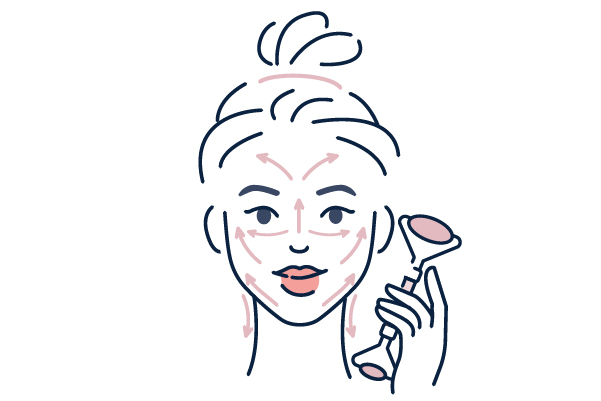 4. Remember the area around your neck and ears. Massaging this area helps encourage lymphatic drainage and flushes out toxins from the body. Roll outwards along your jaw and down the channel that runs down by your ear.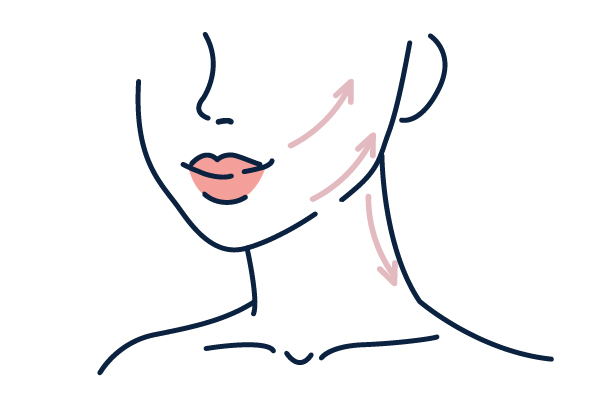 5. Smooth out forehead lines by pressing your fingers between your brows and slowly sliding them up your forehead. You can repeat this motion across your forehead, gently pulling the skin up and out. Follow with your quartz roller for a smoothing action.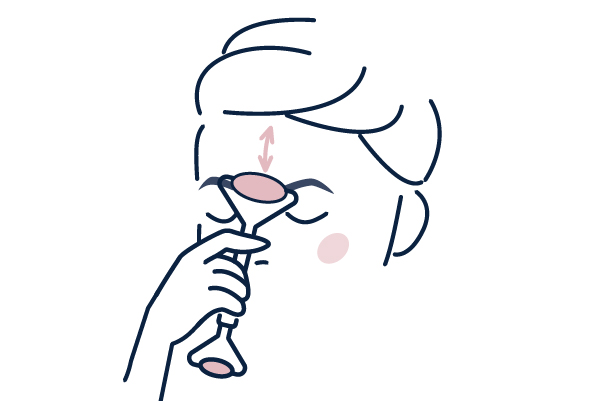 6. Take extra care around the eyes and ensure that any oil does not get too close to this area.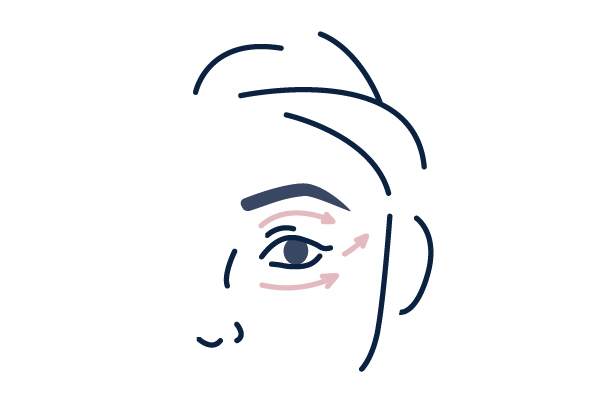 7. Finish with your decolletage. Use light, vertical strokes to massage the skin from your chest, up your neck and to your jawline. This will help to reactive the lymphatic system and smooth out any fine lines that may have collected in this area.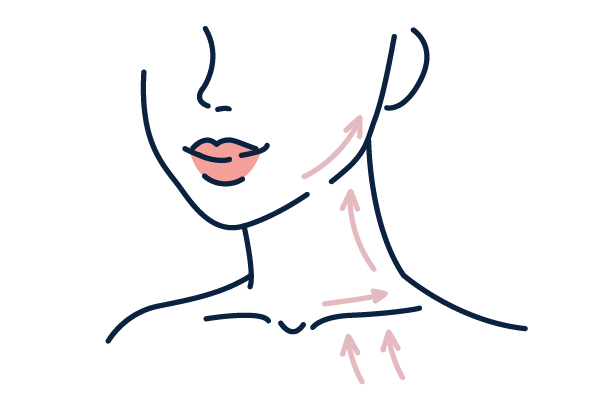 Now, you can treat yourself to a luxurious spa massage with the Face Roller and bask in its wonderful advantages!
---